Search engine optimisation is a crucial part of any digital marketing strategy with the majority of clicks on Search Engine Page Results (SERPs) on the first five organic results. This makes SEO particularly important when it comes to driving organic traffic to your site. But how do you know if your SEO strategy is working? Google Analytics is a fantastic tool to help you understand your SEO performance.  
At Upperdog, we use Google Analytics daily (alongside lots of other insightful tools) to help track the SEO services we provide for our clients. As an SEO agency, we have years of experience using Google Analytics. To help get you started we have compiled some of our expert industry knowledge on how to use Google Analytics to track your SEO performance. 
Why is SEO analytics important?
Analytics is a core component of our SEO services. Using analytics helps us track, measure, and further improve our SEO strategies. We collect and analyse a range of data to get a better understanding of a client's SEO performance. This gives a deeper insight into what areas need improvement and how users are interacting with a site. Getting your SEO strategy perfect on the first try is unlikely. But by using effective SEO analysis you can refine and perfect your approach. 
How can Google Analytics improve SEO?
Google Analytics is the most powerful tool for monitoring your SEO performance. When used correctly it provides valuable insights and information. Google Analytics will tell you how much traffic your site is getting and the source of this traffic. You can also see which pages users visit, how long they spend on each page and what actions they perform. All of this will improve your understanding of how users are interacting with your site and what areas need the most attention. 
Another benefit of using Google Analytics is the audience data that it gathers. Google Analytics will track the device people are using along with their age, gender, and location. All this useful data helps inform where to focus your SEO strategy.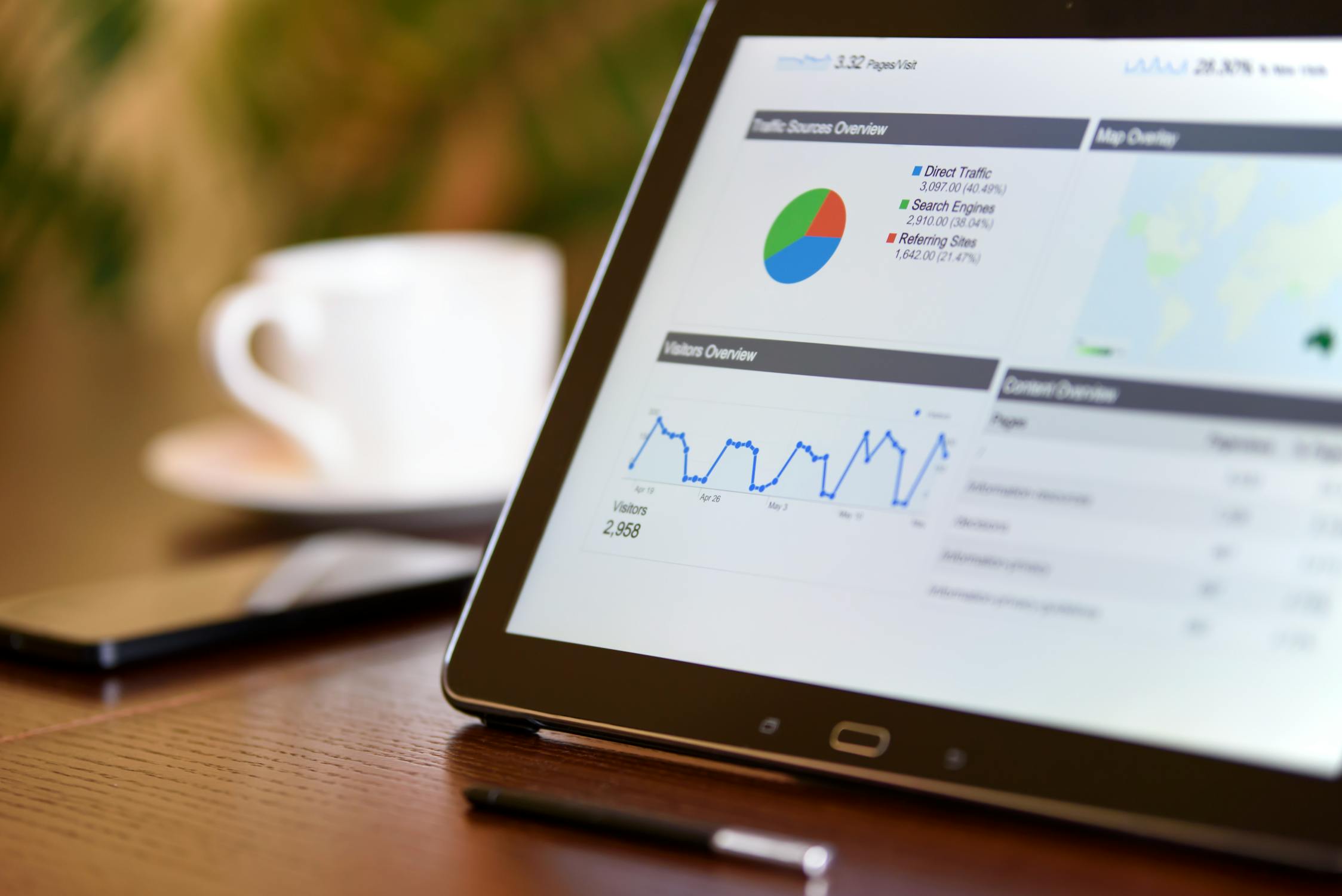 Setting up Google Analytics
If you are looking to use Google Analytics to track your SEO performance the first step is linking it to your site. Setting up your Google Analytics account in the right way is important, as you want the data you collect to be accurate. Integrating Google Analytics tracking into your site will differ depending on how it's built. Popular CMS tools like WordPress have a feature that allows you to easily install a Google Analytics plugin.  
Once installed this should pull your data through to Google Analytics after 24 hours. Manually inserting the Google Analytics tracking code is a little trickier but is possible if not using a CRM like WordPress. If you are unsure on how to set up and track data from your site, then contact our digital marketing agency in Bournemouth.  
Another useful tool that helps improve SEO performance is Google Keyword Planner. If you are looking to find keywords your target audience may be searching for, then set up Google Keyword Planner alongside Google Analytics. Google Keyword Planner gives you important data about your target keywords such as search volume, competition and keyword variants. It is this type of insight that will improve your optimisation and help your chance of ranking higher on SERPs.  
Use goals to track SEO performance
When trying to find ways to improve your SEO, using goals in Google Analytics is essential. It is important to know not just how much traffic is coming onto your site from organic sources, but how these users navigate your site. How long are users coming from search engines spending on your site? Are these users converting into sales or other interactions? Do users coming from search engines end up on the right pages? By setting up your goals in Google Analytics you can answer these questions and go about fixing any potential problems with your user journey.  
Identify key pages and content
Content is the most important part of an SEO strategy. Content should be useful and engaging to users and include a good selection of the keywords you want to rank for. For more top tips on optimising content for SEO check out our helpful guide.  
Google Analytics will help you identify which pages you want to optimise. Running a report of your top performing pages gives you a good idea of which pages you should focus on. Once you know which pages get the most traffic, you can update them with new content or a stronger call to action. Google Analytics will also show you the effectiveness of each page. It can help identify if users are spending enough time on a page or if they are interacting with internal links. Once you have optimised these pages, you can track if your work has decreased the bounce rate or even increased conversions. 
Monitor important keywords
Once you have integrated Google Analytics with Google Search Console you will start to get valuable data on which keywords you can use to improve your SEO performance. By using the acquisition section of Google Analytics, you can see some of the top search terms people are using to find you. Or find this in Search Console to see keyword impressions and clicks. Understanding which keywords people are searching for and how this relates to your site will direct you on where to optimise the content on your site.  
Are you looking to improve your SEO performance? Our digital marketing agency offers a range of SEO services and social media marketing solutions. For more information about how we can help your business, contact us today. Speak to a member of our team by calling 01202 798820 or send us an email at hello@upperdog.co.uk.