The recent Facebook data scandal lifted the lid on some data concerns, which in turn led to Facebook not only looking at the way user's data is stored and used, but the way the platform looks in 2018 compared to the model it was built on: "meaningful interactions".
In order to "get back to what made Facebook good in the first place" Facebook has rolled out a new algorithm that will prioritise all content shared from friends and family. This is a good thing for individuals when using Facebook (I'll take no more fake news, thank you very much) but this isn't so great for businesses. This algorithm update has made it even harder for businesses' organic posts to be seen by people.
Thankfully, Facebook have shared several morsels of information on the actions businesses and brands can take to get their content in front of their target audience. Here's what you need to know to help your content to rank in the News Feed:
Comments, not likes, are key
"Pages making posts that people generally don't react or comment on could see the biggest decreases in distribution." Zuckerburg has reinforced that quality content is essential for people to add a comment.
People Have to Feel Reactions
I'm sure you've done it yourself, you scroll through your feed and aimlessly click 'Like'. Well, at least this is what Zuckerburg thinks we do, so a "meaningful interaction" for him is a reaction. Even if it makes someone sad, they felt something.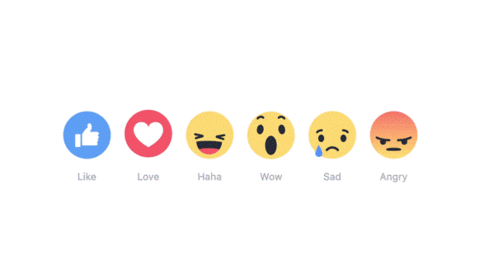 Replies to Comments
Conversation is what's most important. If your post doesn't prompt a discussion and people don't talk about it, it's not valuable content. To get the ball rolling, you could ask employees to engage; they can comment and start a conversation.
Engagement on Post Shares
This has always been seen as a great 'active' engagement metric; your post must be good to be shared, right? The rules of the new algorithm state that the post must encourage further engagement on that share to be considered content that's worth seeing.
Link Sharing Over Messenger
If a person isn't just simply sharing a link to everyone and anyone but directly sending it to someone that they think would be interested in it, Facebook considers this to mean that it's content worth reading, and a much more "meaningful" engagement.
In the past couple of years, Facebook has cracked down on the effectiveness of organic growth, and this algorithm update has restricted this further. Generating high quality content is essential and using Facebook advertising really is paramount. Social media advertising can help you to remarket to potential leads, and more importantly, it allows you to specifically target your content to be shown in-front of your audience based on their likes and interests.
To find out more about how our social media agency  can help you get your Facebook content seen, get in touch with Upperdog on 01202 798 820 or email hello@upperdog.co.uk. We are a friendly web design agency in Bournemouth who specialise in increasing brand awareness and delivering effective digital customer experiences.